You are here
Back to top
After Her (Paperback)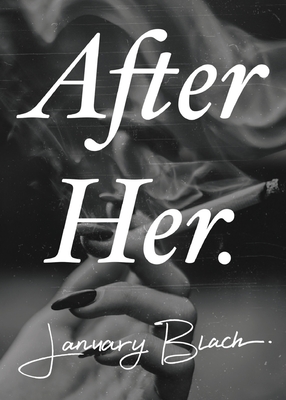 $15.00

Usually Ships in 1-5 Days
Description
---
WARNING: THIS BOOK, WHEN READ UNDER THE INFLUENCE OF DRUGS OR ALCOHOL HAS BEEN KNOWN TO CAUSE READERS TO TEXT THEIR EXES. PLEASE PRACTICE EXTREME CAUTION WHILST READING.
After Her by January Black, the alter-ego of adman and writer Cole Schafer is a gut-wrenching, heart-tattering play-by-play of a romance that nearly killed him.
Written to the women who walk this world and for the men who've let them walk out of theirs, After Her is a book about falling in love. But, more so, it's about piecing one's self back together again after that falling comes crashing to the ground.
- fin -