You are here
Back to top
What the River Buries (Paperback)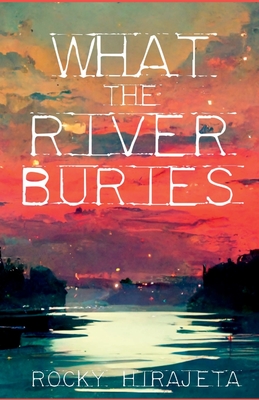 $16.95

Usually Ships in 1-5 Days
Description
---
Seventeen-year-old Natalie feels like a stranger to herself. Since her dad's death, she's withdrawn from her mom, and her best friend Marisa hardly recognizes her. She loses her job. She's failing half her classes. But Nat doesn't ask for help, doesn't want to burden anyone. Instead she retreats to an off-limits riverside forest-known as the Acres-where she snaps photos and makes sketches, seeking peace. But one night, this peace is shattered by the nightmare of a lifetime.
A young woman is shrouded in a tarp. Dead. A man in black is disposing of the body, and when Natalie photographs the tattoo on his neck, it's only by a hair's breadth that she escapes. Marisa begs her to go to the cops, but Nat's stubbornness holds her back.
Then the killer delivers her sketchbook. To her door. Unseen.
Inside is a note. Going to the police, he says, would be "a grave error." Leave it alone, he promises, and he'll leave her alone, too.
But Natalie can't leave it alone. Deep into the tangled web of clues she runs, and the closer she gets to her foe, the more protected he seems. As she chases an elusive justice, her life, and the lives close to her, will be changed forever.
If they don't end first.