You are here
Back to top
The Odyssey (İboo Classics #82) (Paperback)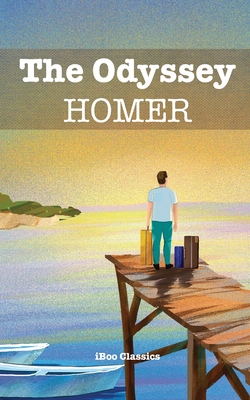 $24.99

Usually Ships in 1-5 Days
Description
---
A wandering king who's a war-hero doomed to roam the earth by a vengeful God, a plethora of fantastic experiences, a wife battling the invasion of suitors who wish to replace her missing husband, a son in search of his father - the Odyssey is a rich tapestry of incredible experiences and unforgettable characters. A must-read classic for anyone who wants to understand the fundamentals of Western mythology, it is a sequel to the Illiad which recounts the magnificent saga of the Trojan War. The Odyssey continues on, describing the trials and tribulations of the Greeks under the leadership of Odysseus.
Reputed to have been composed nearly three thousand years ago, its authorship is still being debated by scholars, though much of it is attributed to the blind poet Homer about whom very little is known. Yet the Illiad and The Odyssey remain the definitive foundations of all Western literature. The Odyssey is a magnificent epic tale that portrays the journey called life. In fact the word "odyssey" in English itself has come to mean a long and eventful journey.
iBoo World's Best Classics
iBoo Press releases World's Best Classics, uses state-of-the-art technology to digitally reconstruct the work. We preserve the original format whilst repairing imperfections present in the aged copy. All titles are designed with a nice cover, quality paper and a large font that's easy to read.