You are here
Back to top
Columbus Noir (Akashic Noir) (Hardcover)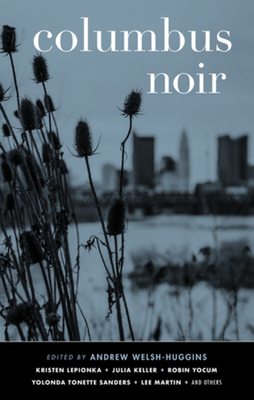 $38.95
Usually Ships in 1-5 Days
Description
---
"Like the rest of the state of Ohio, Columbus has been hit hard by the opioid crisis, and the stories included in Akashic's ode to the city are as full of misery as the city currently is in real life. Moments of humanity shine through in many of the tales in this collection, and epic takes on pride and greed make many of the stories in this collection go beyond small miseries into the realm of Shakespearian tragedy. Urgent, beautiful, and not to be missed."
--CrimeReads, included in CrimeReads' Most Anticipated Crime Books of 2020
"When author Andrew Welsh-Huggins started on his latest work, he knew he wanted the stories to be focused in and around Columbus, his adopted hometown of 22 years. But it wasn't the area's bustling arts scene, avid sports culture or homey Midwestern feel that the writer and journalist wanted to highlight. Instead, he wanted to focus on the seedy inner workings of the city's underbelly--at least fictitiously--in Columbus Noir."
--Columbus Dispatch
" Huggins] says Columbus is the perfect setting for the kind of mayhem that occurs when dreamers become schemers...Now he has convinced 13 local writers to join him in investigating Columbus' dark corners and imagining the kinds of things that can happen when relationships turn vicious and ambition trumps ethics."
--Columbus Monthly, Seven Questions with editor Andrew Welsh-Huggins
"Femmes fatales, shady clubs and antiheroes: all the elements are here in Columbus Noir, a satisfying collection of 14 stories by some of Ohio's best authors, in a series of more than a hundred books in an award-winning series that includes locales like Baghdad Noir and Wall Street Noir."
--Akron Beacon Journal
"This superior Akashic noir anthology gathers 14 dark snapshots of Ohio's capital, a very dangerous place indeed, with heavy drug use and murder touching down everywhere, from the German Village neighborhood to the statehouse...Noir fans should be well satisfied."
--Publishers Weekly
"The latest stage in Akashic's master plan to paint the world black is marked by 14 new stories...and the different shades of noir they invoke, from light gray to pitch black."
--Kirkus Reviews
Akashic Books continues its award-winning series of original noir anthologies, launched in 2004 with Brooklyn Noir. Each book comprises all new stories, each one set in a distinct neighborhood or location within the respective city.
Brand-new stories by: Lee Martin, Robin Yocum, Kristen Lepionka, Craig McDonald, Chris Bournea, Andrew Welsh-Huggins, Tom Barlow, Mercedes King, Daniel Best, Laura Bickle, Yolonda Tonette Sanders, Julia Keller, Khalid Moalim, and Nancy Zafris.
From the introduction by Andrew Welsh-Huggins:
Today, Columbus is an epicenter of the opioid epidemic, awash in heroin and the even deadlier fentanyl as dealers flood the city with their wares...The wealth gap in the city is growing, and Columbus is now one of the deadliest places in the state for babies trying to make it to their first birthday, even more so if their mothers are African American. These days, Columbus is a place forensic investigators are moving to. Overdoses, homicides, infant mortality: at long last, we're finally as lethal as any big American city.
In that light (and darkness) I'm pleased to present Columbus Noir, a collection of shadowy tales from the city's best storytellers set in neighborhoods across the metropolis. Sexual passion drives many of the stories, appropriate for a genre marked by protagonists striving for things out of their reach. Racism makes an appearance or two, as do those twin pillars of noir, greed and pride. Still, a deep appreciation of Columbus runs through the book as forcefully as the swath cut by the Olentangy after a couple of days of hard rain.
About the Author
---
Andrew Welsh-Huggins, an editor and reporter for the Associated Press in Columbus, is the author of nonfiction books on the death penalty and terrorism, and six novels about private eye Andy Hayes, an ex-Ohio State and Cleveland Browns quarterback turned investigator. Welsh-Huggins's short story "The Murderous Type" won the 2017 Al Blanchard Award for best New England short crime fiction.